5 tags
The Chemo Brigade hits ECCC... but I met awesome...
So, last Thursday, I got a call from Nikki (catsnotcancer) and she was like, "HEY! Get thee to my place ASAP. Because of all the awesome people, you need to soak in this ambiance and let it flow over you and maybe, one day, you'll be this awesome." Well, what she meant was, "By Monday, you'll have the zombie plague, just like all of us!" but let me tell you...
6 tags
SURGERY? DONE. So done.
SO! Guess who finally had her surgery done? This gal. I KNOW, RIGHT? Finally. After all the waiting, and the fighting, and the WAITING… it's done. January 28th, my friend Jen took me to Harborview in Seattle, my sister in tow. We got there, checked in and they took us back. I put on a gown, pulled out Bumblebee (because he's my guardian and has been to every surgery I've...
5 tags
5 tags
EVEN MORE AMAZING, AWESOME, FANTASTIC NEWS!
On October 31st, I had an appointment with Dr. Warren Libman in Bellevue. I'd been on the hunt for a new prosthodontist since I'd found out that Medicaid was no longer an option with the man I'd seen in August of 2011. I did a little Googling and Dr. Libman had credentials and testimonials that were incredible. So, this appointment. Apparently, he was interested in seeing how...
14 tags
SURGERY?! APPROVED!
YOU GUYS. Today, I got a phone call from Shaina at Harborview Medical Center and she informed me she'd gotten a letter from DSHS approving the 45k surgery that was needed to put the posts in my jaw. That lowers the goal SIGNIFICANTLY (to 20k) and totally made. my. day. :D I'm super excited. Dr. Dillon's schedule is full until the end of the year, but in January? POSTS FOR MARY!...
18 tags
[CHARITY] Signal boost
Three years ago, I was diagnosed with Stage 3 tongue cancer. TONGUE cancer. For a non-smoker, this was quite the blow and because of intense radiation to my mouth and jaw area, I lost my teeth. I need to raise $65,000 because dentures and implants aren't covered by Medicaid OR Medicare. GIVEFORWARD fundraiser is here. Please pass them along. Please tell everyone you know. Put these links on...
15 tags
19 tags
3 tags
UPDATE! and we're off...
Pathology report from the inside of my mouth? CLEAN. Currently? CANCERLESS. This last week, I went through ALL the doctors: oral surgeon, cancer surgeon, oncologist. Oral Surgeon: I have bone showing. It's not a good thing, but the bone doesn't look like it's deteriorating yet, so she's cautiously optimistic. In the meantime, the bone pieces that were showing (and poking...
12 tags
Surgery #2 Update
Doing things a little backwards since I already updated about my tattoo and didn't update about my surgery on the 20th. WHAT HAPPENED: On the 3rd of April when I had my pre-op appointment for having my teeth out, they found a tumor under my tongue. Small, about 1cm in size. Considering my first tumor was 3.5cm in size, this was very tiny. Not non-existent (which I'd prefer, tbh), but...
7 tags
8 tags
Another lil update re: pathology stuffs
Saw my ENT today. HE looked over my pathology reports, peered into my mouth, then felt around, too. Apparently, the tumor is just a little smaller than a dime. He says it's nothing like what I had going on before but, like all bad little things, it's not allowed to nest in my mouth. SO? Surgery scheduled for Friday. It should take an hour or so. I'll go home the same day. He...
20 tags
Surgery complete! Hyperbarics complete!...
To make this a bit more coherent, I have to go back to the week and a half before my surgery. One of the downfalls to having had the surgery I had before is that my neck is constantly tight; it always feels like I slept wrong. The upside to having a teenager? I can ask him to rub my neck when it gets to be a little too much for me. On the 20th of March, he said he felt a lump on the left side of...
16 tags
28 tags
UPDATE! Surgery approved!
I guess she didn't like the idea of me coming down to sit in her office very much. BUT! You've all read my Cancer Story. You've seen the photos, you've read about the chemo and the radiation and seen me talk about how my teeth have been getting steadily worse. You saw me get excited last August when I was told there was a plan for dentures (which included spending my...
6 tags
7 tags
Another update, another day.
Seriously, the holding pattern is kind of ridiculous. It's the same thing, every day: - Call doctor; am told that they're waiting to hear back from the insurance. - Call insurance; am told that they're waiting to hear from their board The thing is? It's just words on a paper. They don't see my tooth broken off in the front. They don't get to hear about how my...
14 tags
[CHARITY] Donate to getting new teeth →
Mary was diagnosed with Stage 3 squamous cell carcinoma (tongue cancer) in July of 2009. As a non-smoker her entire life, this came as quite a shock. She had half of her tongue removed and remade from from a skin graft in her arm. A month after her surgery, she began six weeks of daily radiation treatments and chemotherapy. She lost sixty-five pounds but managed to keep most of her hair,...
fallhardfallforever asked: Hey Beautiful. I'm from Australia and to be honnest, You are amazing! You are so strong and so inspiring. You are a fighter, don't change one bit! Stay strong and keep your head held high. I look up to you! ♥
Anonymous asked: Not only do I like your blog (haha I found it) but I also am OBSESSED with you secretly. Ok here we go.. I got this idea from a Tumblr spam I got once lol.. I think you like me too and you were always too shy to admit it :3 go to crushmatches(dòt)com (wtf it wont let me link regular) and make an account there. Then look up the profile 'gottagetme19' (me obviously) I left body...
7 tags
Top 10 Responses to Nosy Questions about Cancer...
10. Never go to Mother's Tattoo Parlor when you're high. 9. You think that's bad, you should see the exit wound. 8. I self-mutilate. Don't you? 7. Those damn flesh-eating bacteria are spreading, slowly but surely. 6. That's where the government put the chip to track my movements. 5. It's the only way to smuggle drugs these days. 4. What scar? What...
12 tags
PROJECT NEW TEETH
… is HERE. Every dollar is a dollar more than I didn't have before. If you cannot donate, please reblog. Thank you so much, Tumblrpeeps. You mean the world to me!
10 tags
p-i-x-i-e-d-u-s-t-t-t-deactivat asked: Hay gurl (: you are so strong. you are a fighter. I'm from NZ and i heard about your story. stay strong beautiful♥ I will make sure to donate (: xo
8 tags
10 Things You Need to Know About Young Adults With...
1) CANCER IS KILLING US Surprise! Cancer is the single most fatal disease for young adults. And, if you leave out the big three — murder, suicide and unintentional injury — cancer is the leading cause of death, period. 2) THERE ARE MORE OF US THAN YOU THINK Nearly 70,000 young adults between the ages of 15 and 39 in the US alone are diagnosed with cancer every year. That's close to SEVEN...
divolpe asked: Wow, I can't believe you went through so much! I had to go through cancer with out a mother as well, it's not fun in the slightest! But I guess I had my dad and he was by my side every day, for about a year.. (I was 4 and have been in remission for over 12 years). I honestly hope you stay in remission for ever. Cancer is so horrible and it's always the best people who get it.. I...
15 tags
Hello, darkness, my old friend...
Currently, I have an appointment on October 31st to see Dr. Dillon at Harborview to discuss when my teeth come out. All my friends say to wait until after Thanksgiving, but the truth is, I don't think it'll matter anymore. Since the entire process is going to take between nine and twelve months? I'd rather just get it done and over with. This is the last thing I need to do to...
2 tags
4 tags
A new mess for a new day.
When most people think of implants, they thing of boobs, they don't think of teeth. HOWEVER. On Friday, the 26th, I was told in no uncertain terms that my mouth cannot hold a lower denture. In fact, most people can't. It's a small space, it erodes the soft tissue and leads to the destruction of the jawbone. In radiated people, me, this is called OSTEORADIONECROSIS. Bone death...
2 tags
Movin' right along...
SO. AWESOME. The surgery that I'm NOT having today? Had to wait for a referral to a new doctor. That referral happened in person yesterday and they're so eager to get it going, I have an appointment TOMORROW. Yes.
UPDATE: the cause of yesterday's breakdown...
So basically, while the hyperbarics were the right thing to do, no matter what… if I have my teeth out willy-nilly, then my jaw bone may very well go bad anyway (she thinks it's likely). Apparently, my treatment plan was all backwards. They should have taken my teeth BEFORE my radiation, at least more of them, so that I had less to deal with after. She understands that they wanted...
5 tags
UPDATE!
Things have been going well - or as well as can be. Here is the major update: HYPERBARICS: Last Friday, at 3:49pm, I finished my last hyperbaric treatment, at least until after I have my teeth pulled. It went quickly and was quiet - only four people inside. I had a new book to read, which is actually more important that you might realize. After thirty-eight hours of just sitting there and...
6 tags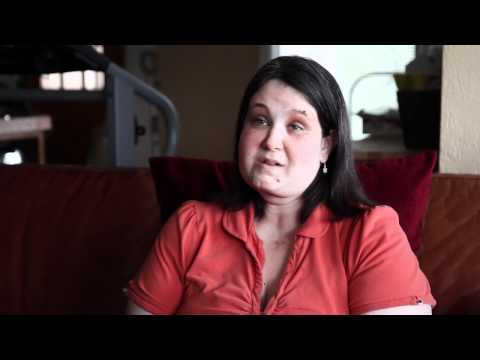 2 tags
My First Hyperbaric Treatment
Got here on time and did the typical blood pressure stuff. Signed another consent form and got fitted for the rubber ring that goes around my neck to hold the helmet on. They showed me my special pink card (it's pink to indicate that I'm a seizure risk) and where I go on the board to show that I'm going to be in the chamber itself. Then it was off to the women's...
5 tags
There are no words except "thank you"...
I feel so overwhelmed with the generous donations that my fundraising page has received so far. As it stands at noon on the 8th of July, I'm 25% of the way to my goal. In other words, I can afford to have the sedation done to extract my teeth. This is absolutely incredible to me and I cannot express my thanks without breaking down and crying and I want you all to know how much it means...
3 tags
Hey Everyone!
Most of you know by now that I am embarking on a new leg of my post-cancer journey via a campaign I like to call "Mary's New Teeth".  Unfortunately, this leg of the journey is expensive.  But the outcome will change my life in ways I hope will enrich it and allow me to get back to defining my new normal.  With the help of a few friends, we are attacking the issue of...
10 tags
When it rains, it pours... etc.
As of July 5th, my insurance has approved my hyperbaric treatments. As of July 5th, my partially broken tooth has broken completely, straight to the top. It aches a little, but doesn't actually hurt just yet, for which I'm grateful. At the moment, I'm thinking of things I can eat that won't cause it to get aggravated to the point of actual pain. This morning, July 6th, I...
3 tags
And the hits just keep on coming...
I'm not one to sit around and feel sorry for myself when things go wrong. When I was diagnosed with cancer I went with the, "I can't change it, how can I fix it?" school of thought. I had cancer, what did I need to do to make it go away? Surgery? Done. Chemo? Sure. Radiation? You bet. I had a very "bring it on" and "come at me, bro" attitude about all of it. I have a younger sister, a...
6 tags
Age is Nothing but a Number - My Cancer Story
I had a sore tongue. You know, sometimes you bite it, it gets sore, and then you keep biting it and it doesn't get better? Kind of like that. Except it kept not getting better. Started at the end of October in 2008. I had just moved in with my sister so that her boyfriend could go to boot camp. She needed someone to watch her son so that she could work and I needed somewhere to live. My...